" If love alone could have kept you here, you would have lived forever.."
Here at Clay Cafe, we are honoured to be able to provide a local paw print service for the prints provided to you by your vet/pet handler once your pet has crossed the rainbow bridge. We know it can can be difficult to send these precious prints away, not to mention costly during such a sensitive time and we are proud to offer a local solution right next door.
We offer an array of services to get your paw print baked, glazed or coloured and ensure they last a lifetime…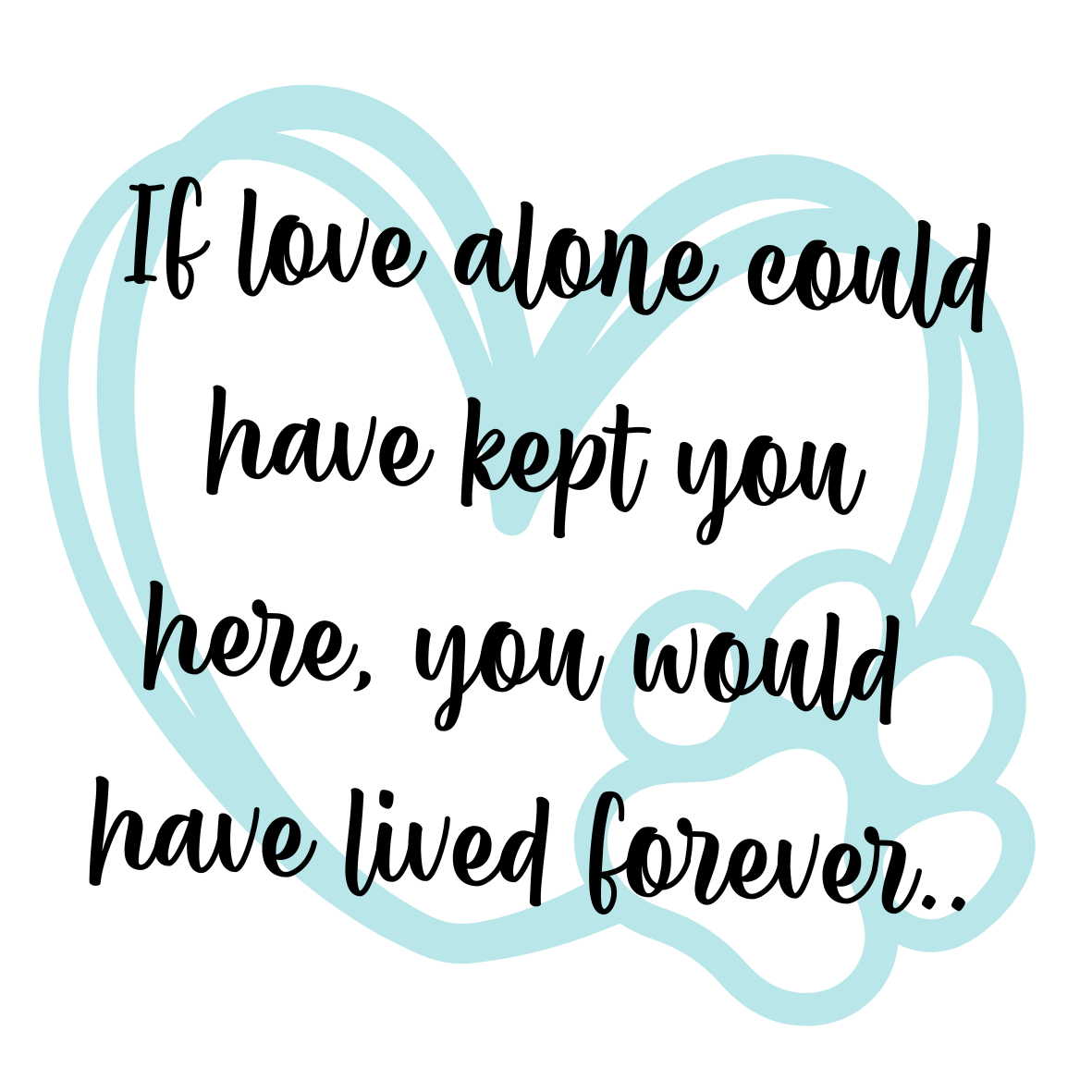 Bake only
Basic Kiln Fire
$35
Up to 4 week wait
Print will be baked to a hard bisque
Print will be all white
No colour
No name
No dates
No protective glaze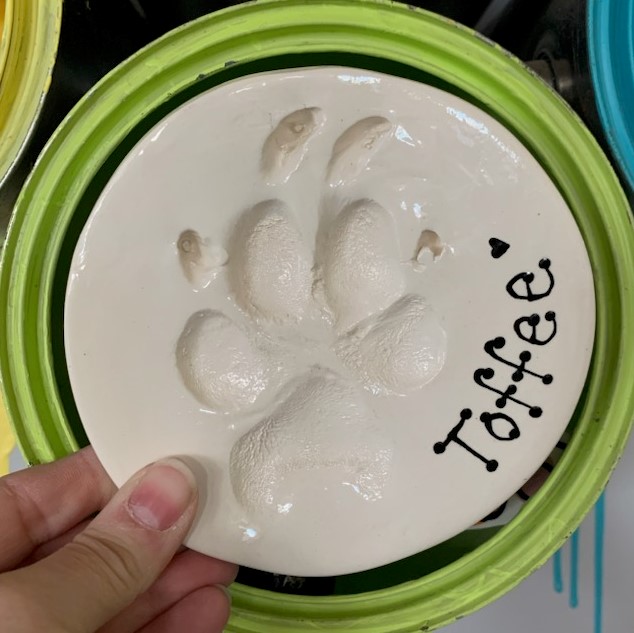 Bake & Glaze
Clear Glaze
$45
Up to 8 week wait
Print will be baked to a hard bisque & glazed
Print will be all white, aside from name
Can add name in cursive or print in any colour (optional)
Can add dates in any colour (optional)
Protective, easy to clean clear glaze
No colour in background or paw
painted by you
Get Creative!
$55
Ready for painting in 4 weeks (plus 1 week to fire once you've painted it)
Print will be baked to a hard bisque & glazed
Can be painted with any colour & design you want!
Can add name & date in any colour (optional)
Can be painted in studio or paint it at home using our glazes
Protective, easy to clean clear glaze over your design
Must be painted 100% by you or someone you know
Must be resubmitted for a second firing (~1 week wait)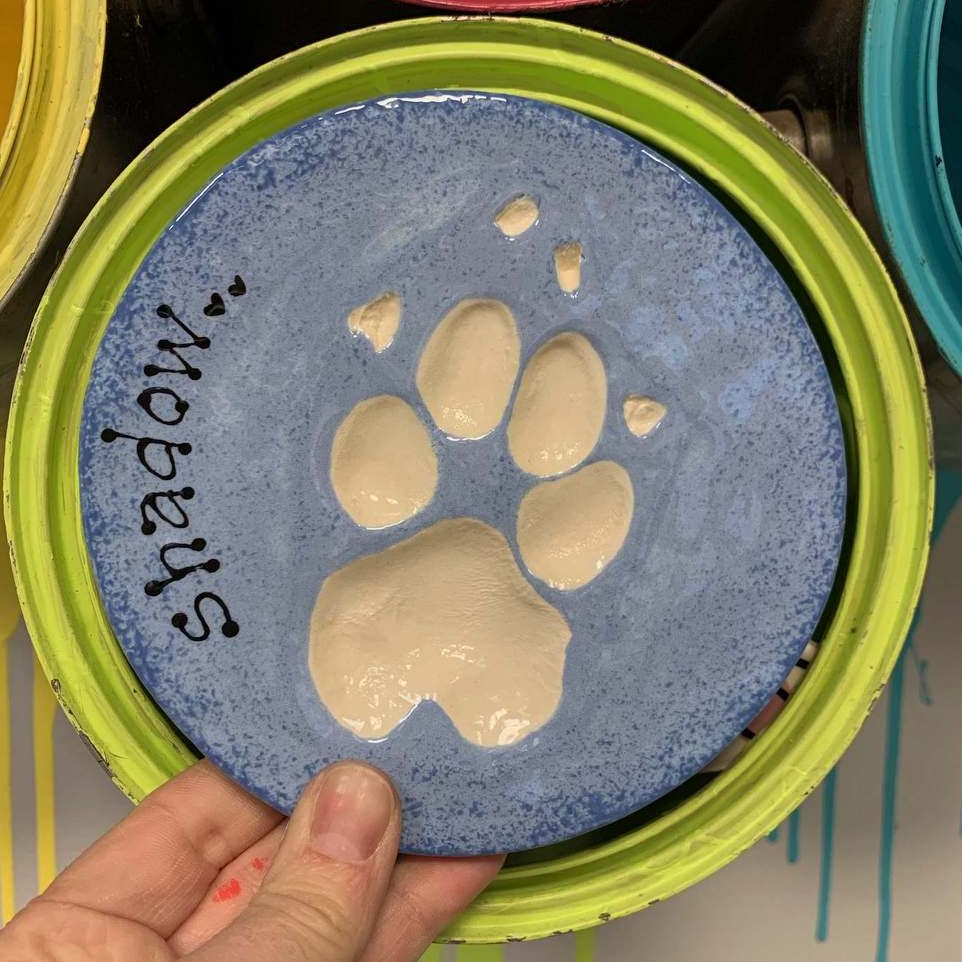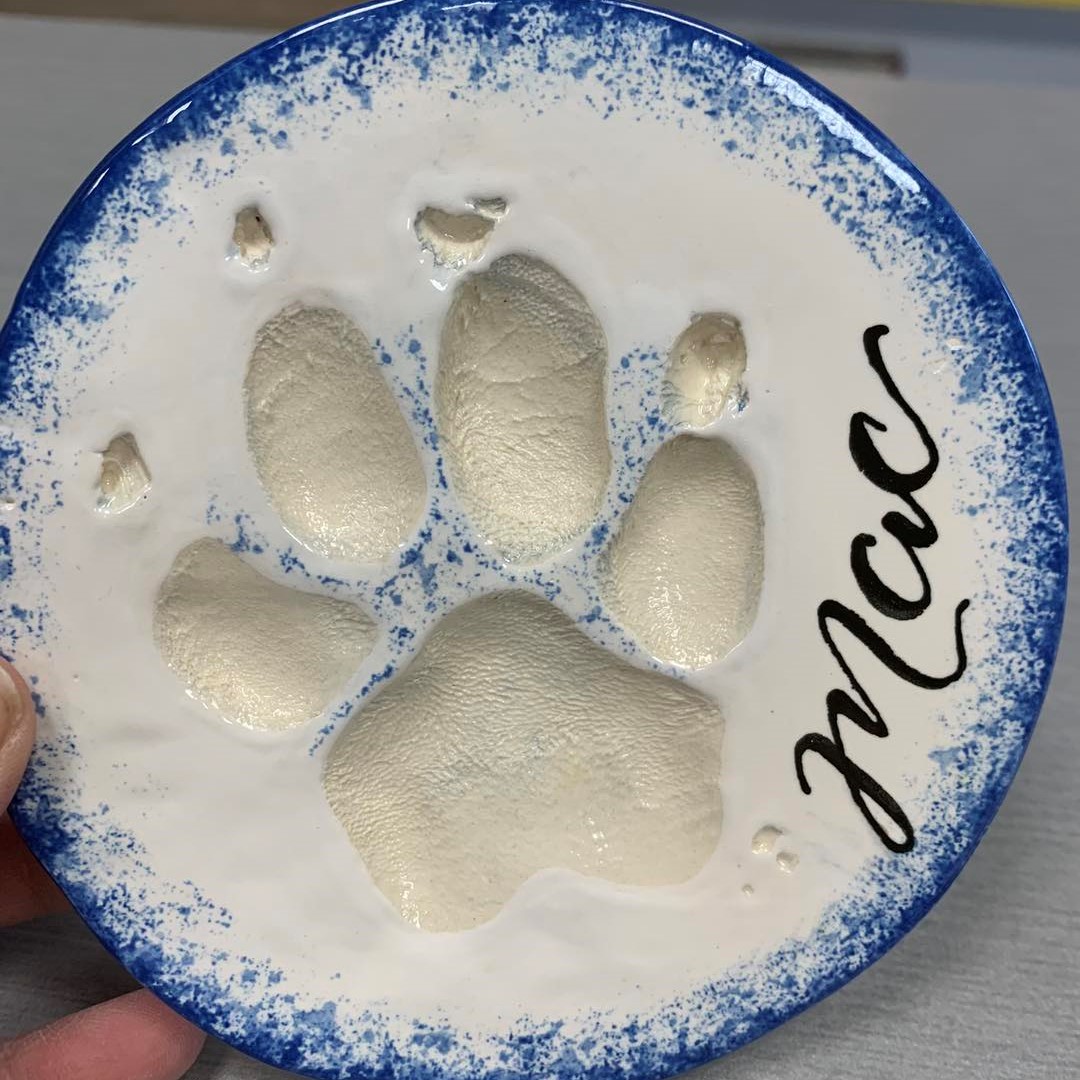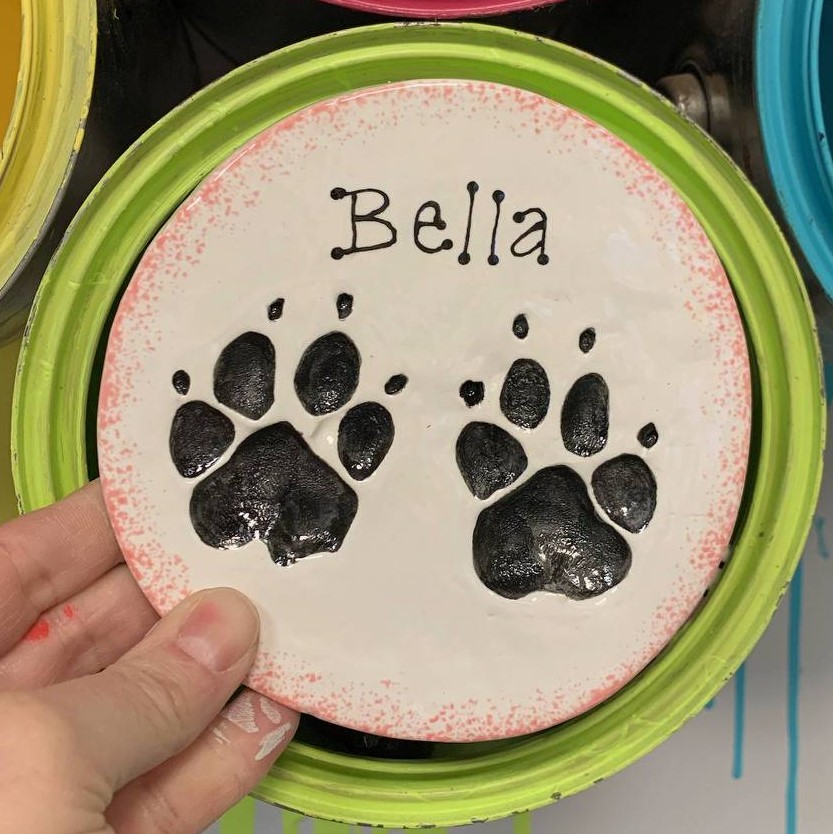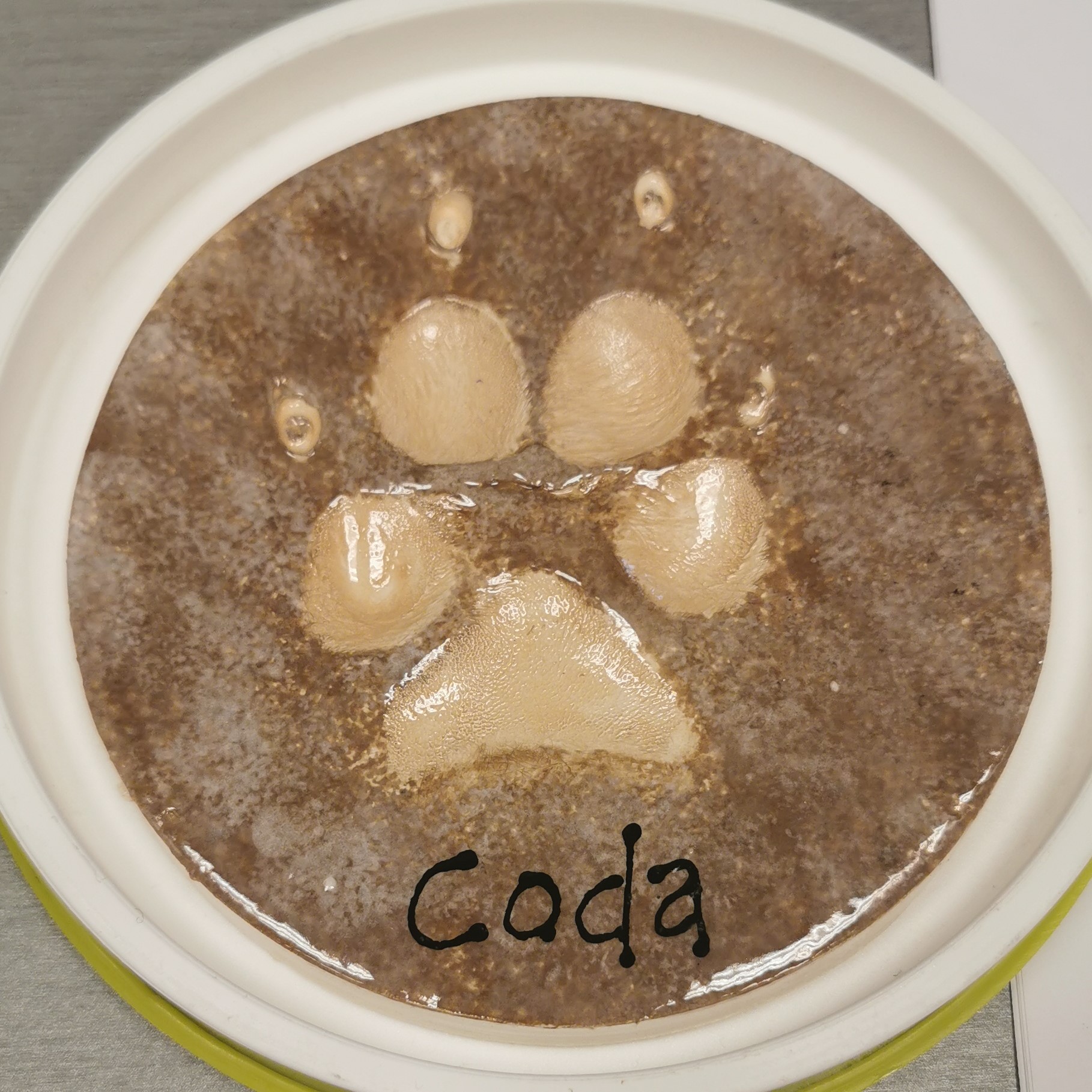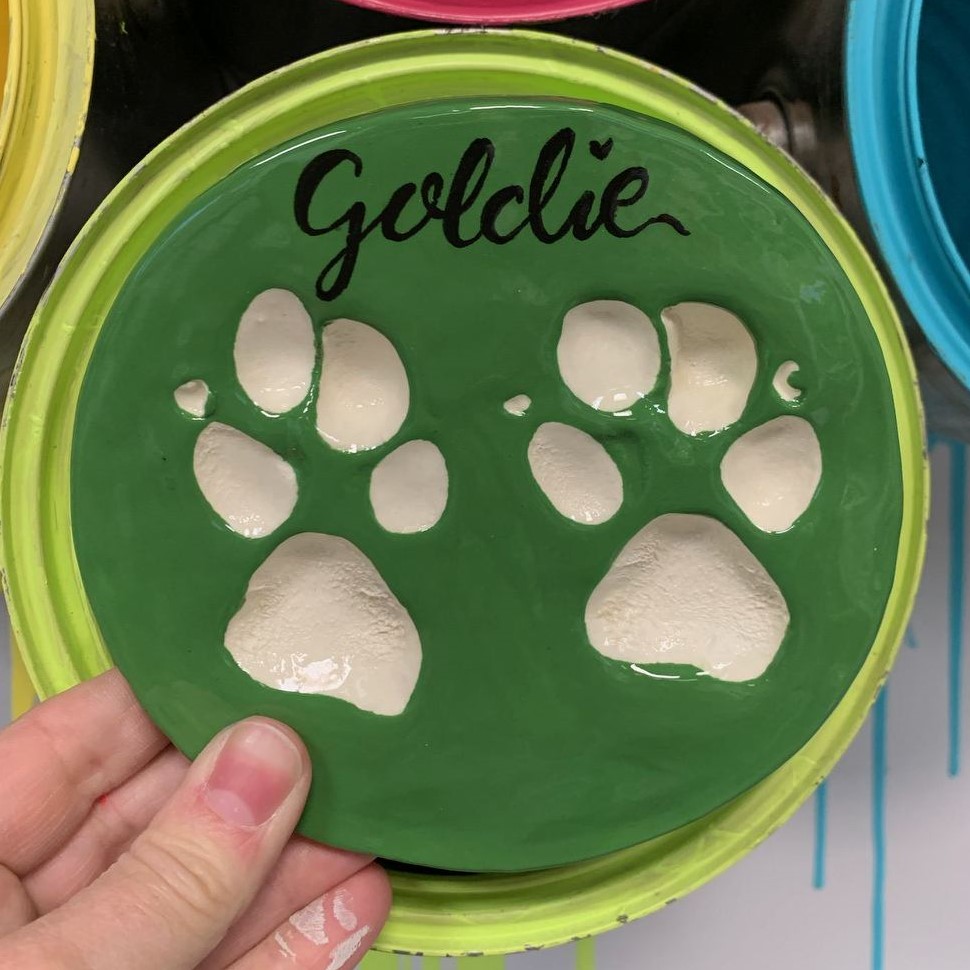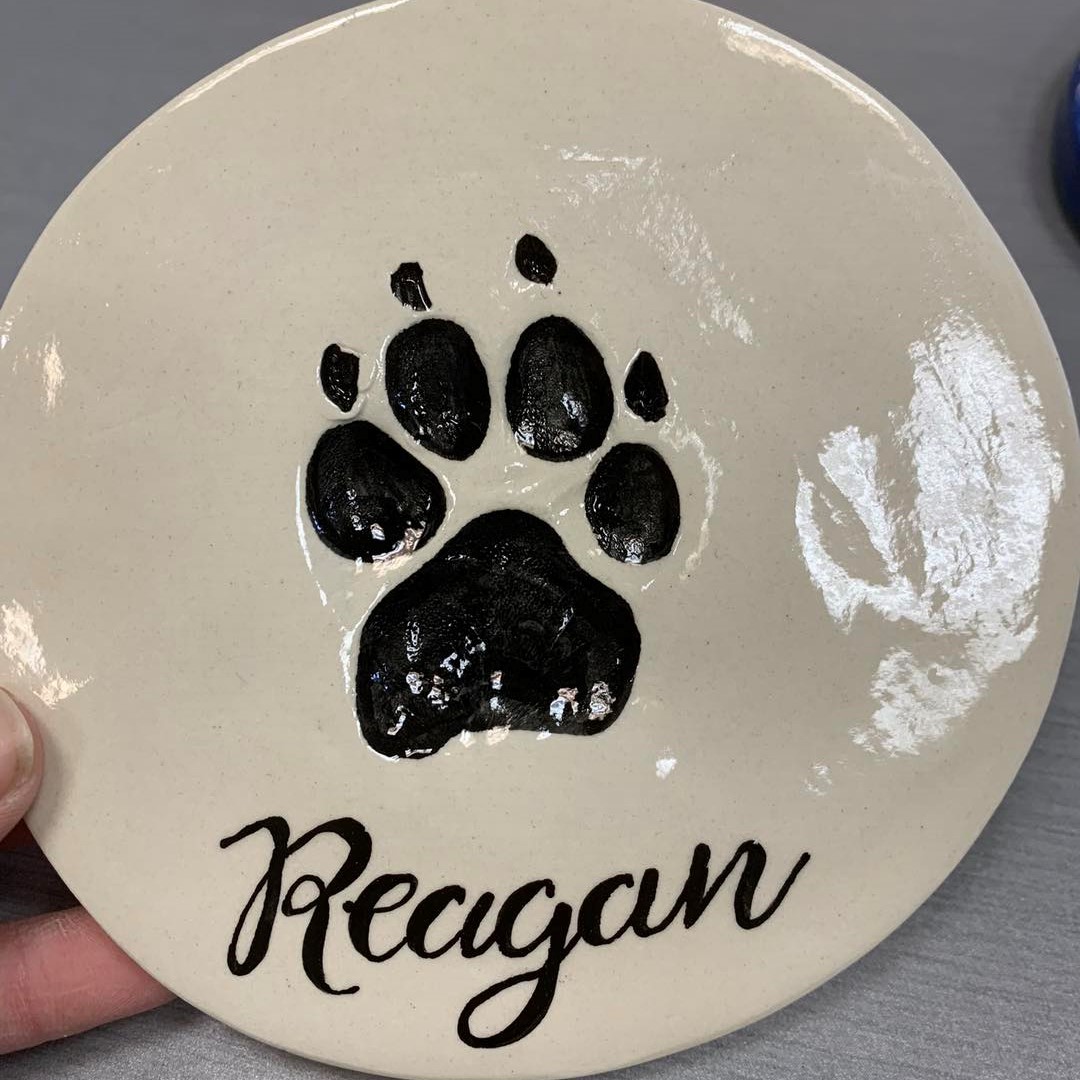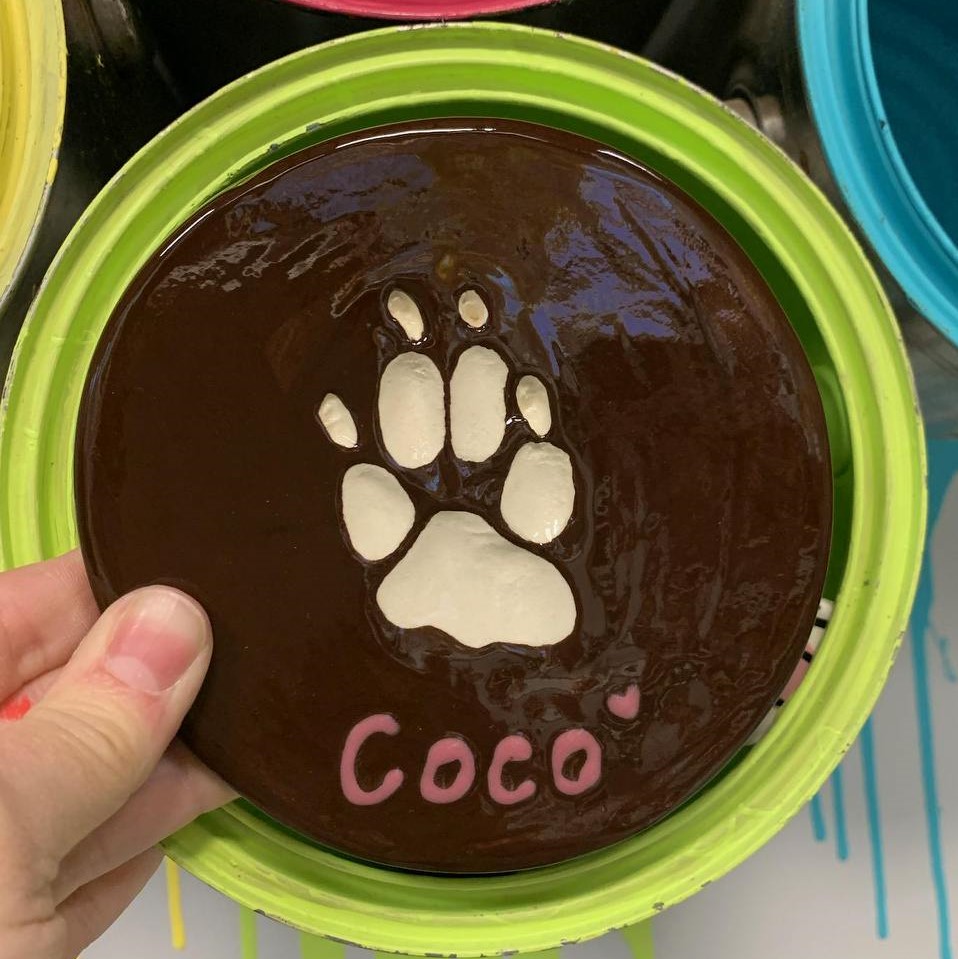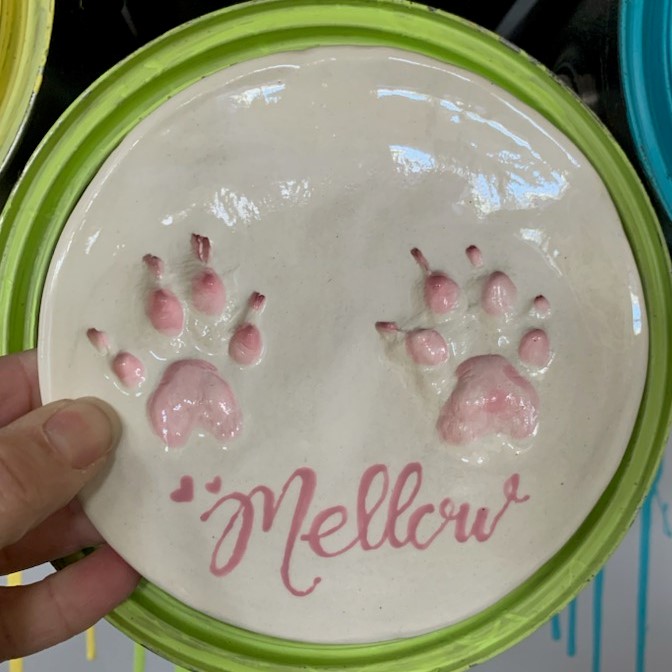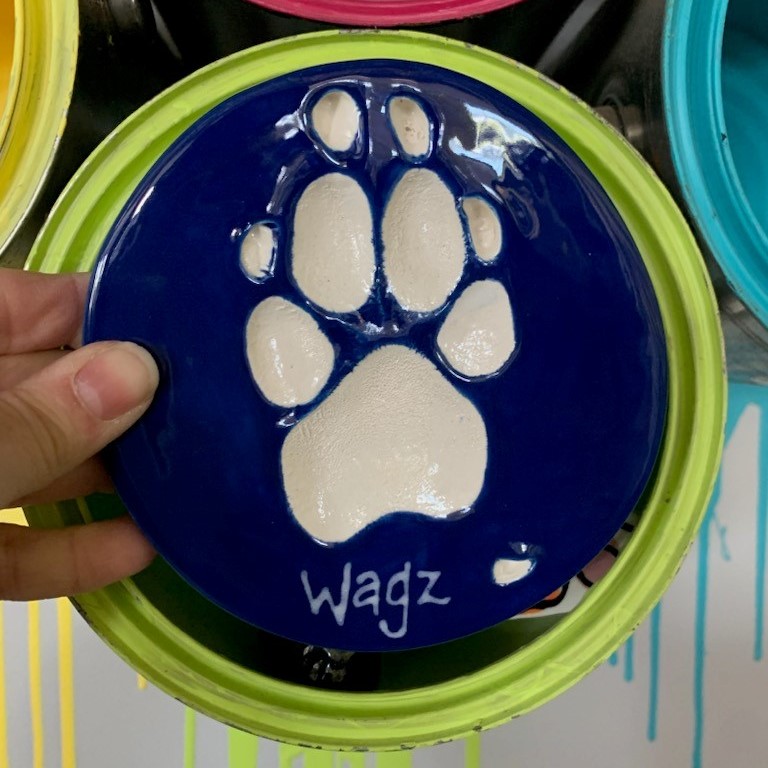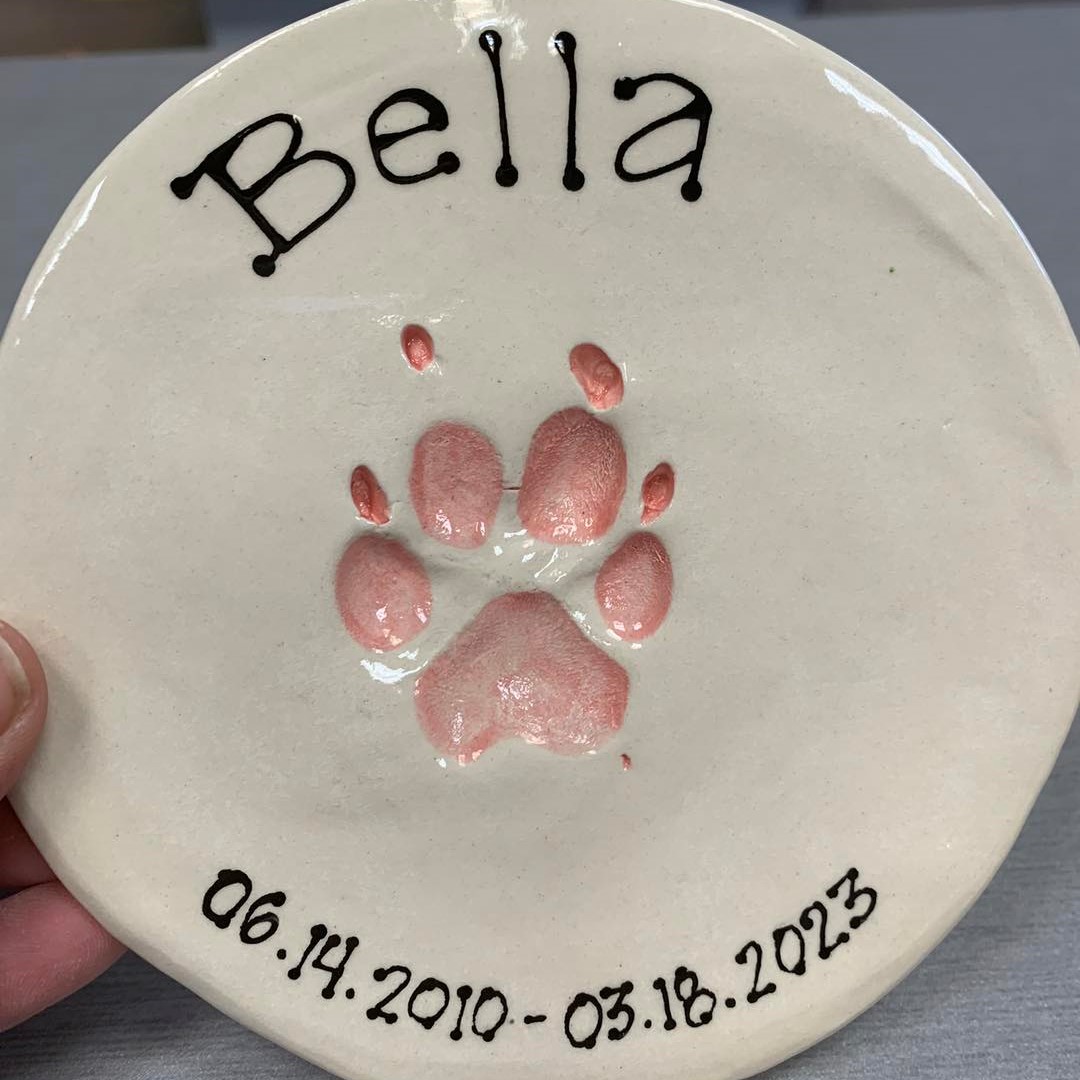 painted by clay cafe
Clear Glaze
$65
Up to 10 week wait
Print will be baked twice (before & after painting)
Choose from over 100 colours for background & paw print.
Can add name & date in any colour (optional)
Choose between cursive & printed writing
Protective, easy to clean clear glaze over top.
Handpainted personally by studio owner, Jamie
Longer wait times
The paw print process
Once you drop off your paw print, we allow it air dry naturally for 2 weeks.
After the prints 2 weeks of air drying, it is ready to be fired in our next Raw Clay kiln load. We run this about once a month which is why it may take up to 4 weeks to get to this point.
Once it is finished it's first firing, the paw prints head into their next step depending on your request. "Bake Only" prints are now finished and ready to be called, as well as "Painted by Customer" prints. "Bake & Glaze" prints are put in line to have names etc written on them, and "Painted by Clay Cafe" prints are put aside for the owner, Jamie to hand paint personally.
All prints aside from the "Bake Only" requested will require a second baking once painted/glazed.
Once your print is 100% ready for pickup we call the number provided to us and safely place your piece into it's protective case behind our counter for pickup.
f.a.q
Why can't you fire it right away?
Rushing the drying process and forcing the moisture out of the clay in a short amount of time will cause large cracks in your paw print, possibly causing it to explode during the kiln firing. Because these pieces are irreplacable we make sure to follow the safest protocol to protect the paw prints.Once your print has been drying for 2 weeks, we add it to our next Raw Clay firing which we perform once a month or when we have enough to fill a kiln load.
Who will be handling my paw print?
While air-drying, your paw print will be cared for by our in house clay specialist to ensure it does not dry out too quickly or crack. Once fired, all paw prints being glazed or painted will be handled personally by the business owner, Jamie with over 15 years of ceramic painting experience.
Thankfully my pet has not yet passed the rainbow bridge. Can I still get a paw print made?
We do sell raw cone 04/06 clay in house if you would like to press your own pets paws at home. We recommend calling, emailing or fb msging us your clay order so that we can pack it a few days in advance. Clay is not included in the base price of paw print services.
My vet gave me a loose, puffy looking paw print. Can I get this service?
No, we only process raw clay prints that come in a white container with a green lid (Peartree) because it is an earthenware clay meant for the kiln. A puffy print is most likely air dry clay, or possibly a home-oven bake clay. If you're unsure, send us a photo and we can help identify it!
previously painted & inspiration: