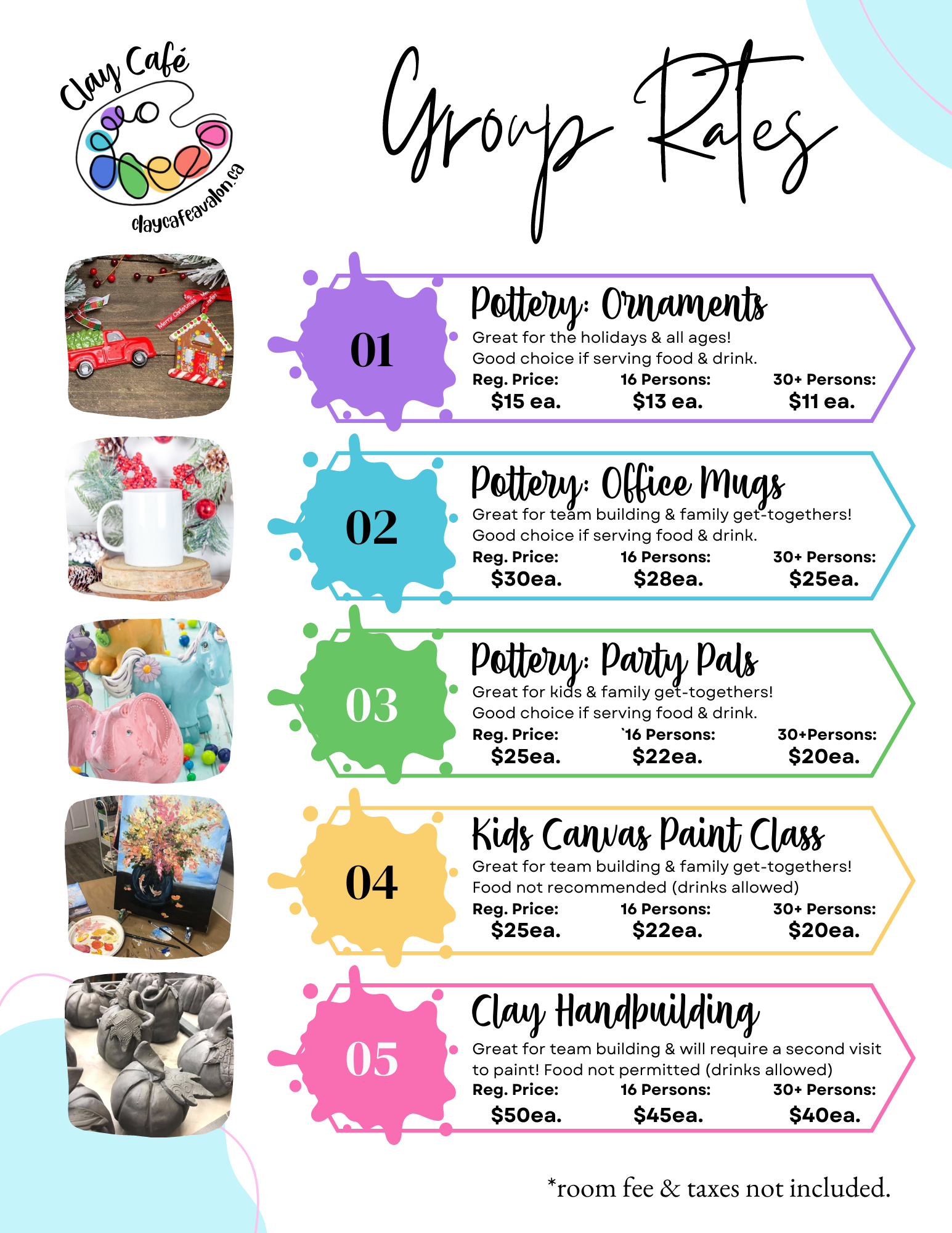 Room Options
Book Small Room
for up to 16 people for $25
Book Party room
for up to 25 people for $50
Book Main Studio
only for groups with over 25 people
room fee waived
limited availability

f.a.q
1. How long is a private booking?
Group & Private bookings are 2 hours long.
2. Are food and drink allowed? Yes! Although you may want to keep in mind the activity. Clay, canvas and glass bookings are not ideal for food (drinks are welcome!)
3. Where can I see the designs available for Canvas painting? We sort our Canvas designs into 4 categories that you can browse here:
Kid's Canvas
Holiday Adult Canvas
Halloween Adult Canvas
Misc Adult Canvas
4. Can I apply these rates to 'take home' packages? Absolutely! most of our classes can be prepared as take home kits for you to take and make anywhere! AND you avoid room fees! Glass being the exception.
5. How early can we arrive to decorate? We try our best to ensure your rooms are ready for you 15 minutes prior to your event. You are welcome to come and set up any decor or food and drink at this time.