Bring your wedding party to clay cafe
What better way to mark a moment than to capture it in paints and fun?!
Wedding, Bachelor or bacherlorette Parties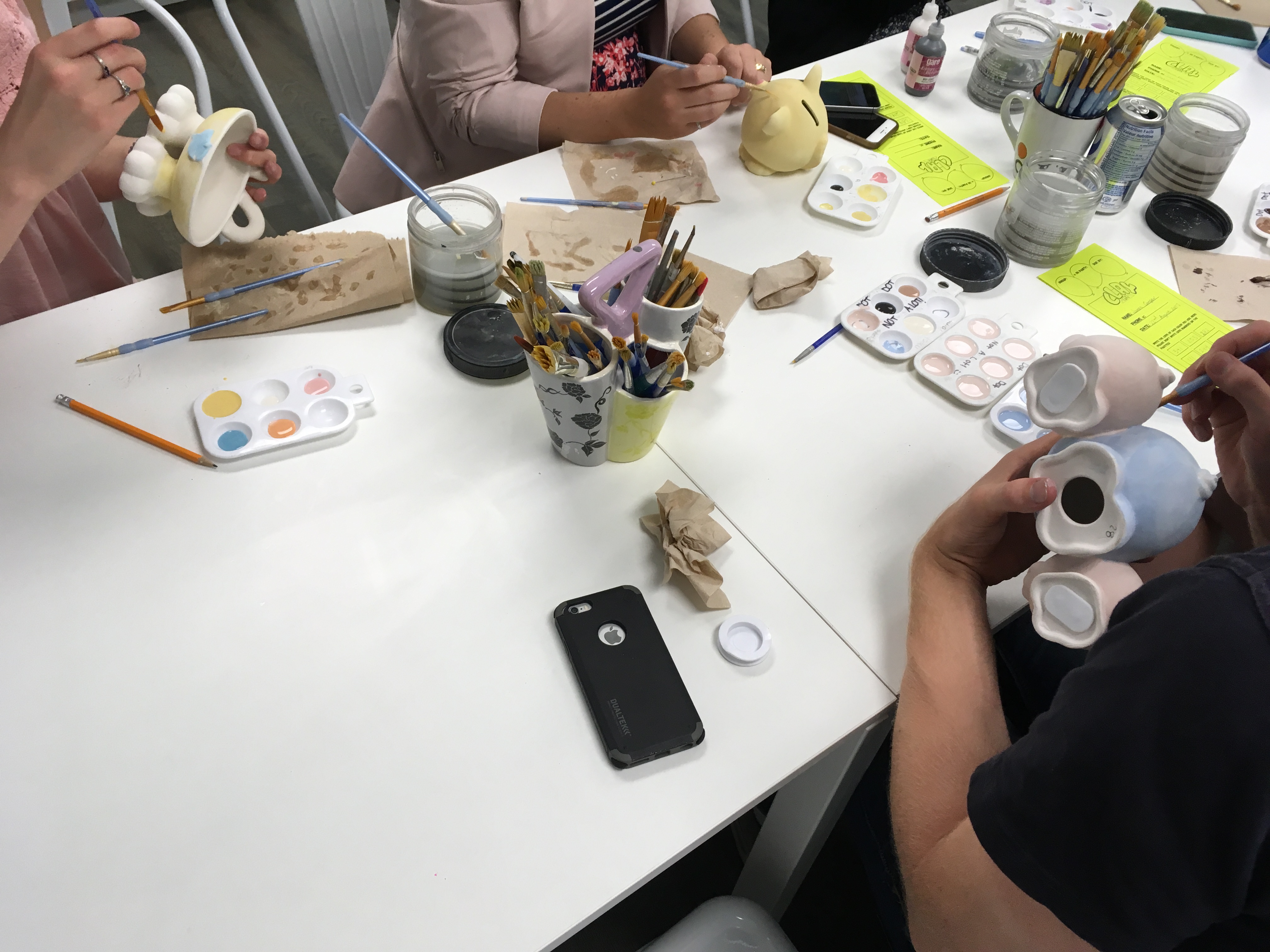 Need ideas to make your Wedding unique and fun for all? How about:
Hand made bridal party gifts
Canvas or board painting party
Neon glow painting party (so 80s of you!)
Naughty silkscreens are always a hit
score extra bridesmaid points when you surprise the Bride with a unique themed Clay Cafe Bridal Shower?
You bring the guests, food and beverages and we will provide the fun and clean up. Private room bookings are free on weekdays, and only $25-50 on weekends! Prices for your event will vary depending on your activity.
(Dont forget to ask us about our secret 19+ pottery pieces.)